You have made a wise decision and I appreciate your interest in an Authentic Boar Hunting Adventure.
Check Your Email to get Your Special Offer.
When you arrive at Bear Mountain you will be hunting genuine Russian Boar in the Great Northern Forest where you will encounter the Beast in his Native Habitat and Natural Environment.
You are now one step closer to your adventure.
Your Friend,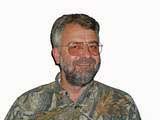 Greg "Moose Man" Johnson
PS. Special Note: Special Note: Due to a large volume of requests, Google has been experiencing difficulties properly delivering emails
If you can not find the Email located in your Inbox:
1) Check your Spam Box to see if the email is located there
2) If not there, email me at BearMountainQuest@Gmail.com  RE: (where is my email?)